I am Founder and President of my family's non-profit Children Foundation, the "Vincent Moody Foundation."   My family and I love to bring cheer and joy to kids and spread God's love.  We take no donations from outside sources.  This is our family sacrifice and our way to give back.  We provide toys and clothing for transitional homeless children.   We are charity partners with Homes For The Homeless Organization of New York.  We have been doing this for the past seven years and will continue to bring joy to others.  We sponsor a Christmas party for the kids and actually spend time bonding with them.  It is so much fun and amazing how little things are very important to them.  There was this one young boy who lost is hat on the school bus.  He was so upset because his mother could not afford another hat.  However, in his Christmas package was a hat, gloves and great toys.  You had to hear the excitement in his voice when he saw a brand new hat.   These are his words exactly, "I got a new hat, I got a new hat."    He wasn't so concerned about the toys, because he needed a hat to keep his head warm.  It makes your heart overflow with joy when something so simple can mean the world to others.  There are no words to explain how we feel watching the kids' faces glow.  Sorry, due to privacy rights, we cannot post pictures of the children.  Blow is a video and picture of my family at the homeless shelter.
My goal and mission is to purchase homes to house aged out  "foster care" young people.  At the age of 18 they are no longer the responsibility of the state, and they are our newest homeless population.  I want to show them love and teach them how to be responsible and successful adults.
IF YOU WOULD LIKE TO PURCHASE THE PAPERBACK @ $9.99, PLEASE FOLLOW THE LINK OF YOUR DESIRED SITE TO PURCHASE BOOK:
Click here to purchase from click here to purchase from AMAZON
Click here to purchase from BARNES and NOBLE.
Author-Vivian-createspace My Journey with Herbs, Createspace is a publishing company owned by Amazon.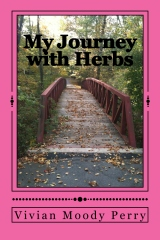 Price: $7.00  (pdf download only)

Please remember to keep in touch and visit my Social Links below:

HowToShrinkFibroids Facebook Page
HowToShrinkFibroids YouTube Channel
HowToShrinkFibroids Merchant Store
var _gaq = _gaq || []; _gaq.push(['_setAccount', 'UA-29249941-1']); _gaq.push(['_setDomainName', 'healthyherbforfibroids.com']); _gaq.push(['_setAllowLinker', true]); _gaq.push(['_trackPageview']);
(function() { var ga = document.createElement('script'); ga.type = 'text/javascript'; ga.async = true; ga.src = ('https:' == document.location.protocol ? 'https://' : 'http://') + 'stats.g.doubleclick.net/dc.js'; var s = document.getElementsByTagName('script')[0]; s.parentNode.insertBefore(ga, s); })();

The below Christmas video is about giving back!
var _gaq = _gaq || []; _gaq.push(['_setAccount', 'UA-29249941-1']); _gaq.push(['_trackPageview']);
(function() { var ga = document.createElement('script'); ga.type = 'text/javascript'; ga.async = true; ga.src = ('https:' == document.location.protocol ? 'https://ssl' : 'http://www') + '.google-analytics.com/ga.js'; var s = document.getElementsByTagName('script')[0]; s.parentNode.insertBefore(ga, s); })();