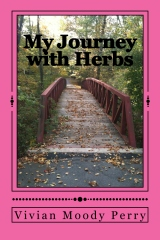 **NATURAL REMEDIES FOR FIBROIDS**
How to Shrink Fibroids without an operation or the doctor's medicine with natural treatment.   I used God's natural healing plants to completely dissolve them within three months. My book also describes how I used God's natural healing plants to also heal my many other illnesses without medications or operations.
Take back your life, spend more quality time with your family, have a better sex life.    Don't wait another minute; take a journey with me and download my book and learn How to Shrink Fibroids naturally with.
DON'T WAIT ANOTHER MINUTE! download my Fibroid book (PDF @ $7.00), "My Journey with Herbs." My book tells you exactly what I used and how I used the herb. Also, what foods to avoid to help dissolve the fibroids and prevent them from returning.

OR
IF YOU WOULD LIKE TO PURCHASE THE PAPERBACK @ $9.99, Click here to purchase from click here to purchase from AMAZON
Click here to purchase from BARNES and NOBLE.
Author-Vivian-createspace My Journey with Herbs, Createspace is a publishing company owned by Amazon.
Please remember to keep in touch and visit my Social Links below:
HowToShrinkFibroids Facebook Page
HowToShrinkFibroids YouTube Channel
HowToShrinkFibroids Merchant Store
;
SECURE & CONFIDENTIAL
Our site is secure and protected.
READ WHAT OTHERS ARE SAYING;
I loved this book!!!!!! I also loved how you went into detail about what to eat and what type of chicken to buy. I would also like to know what do eat for breakfast? May God continue to bless you and thank-you for writing this book.  Marion,
Thanks Vivian, I am not sure if this is what I am suffering from, but I believe there are somethings in your book the Spirit opened my eyes to for my continued discovery of self healing along with people like El Harriatt and his wife and my own holistic practitioners. I am believing for divine intervention as I have experienced so  many times before.  Peace and blessings,  Lisa
Great work Vivian… I read your book and couldn't put it down. This is a book every female needs to have. KEEP UP THE GOOD WORK!  Curt-NJ,Motivational Speaker
Ms. Moody,
I read your book and could not put it down. I walked in your shoes felt your pain and liberation.  God Bless!   Liz-NY,
Hi Viv,
I love your website. It is very informative and enlightening. God bless you keep up the good work and continue in God's care.   Ruby-MD,Exceptional Lady Boutique
I was so enthralled with your book I could not put it down.  What a wonderful and inspiring book.  Keep up the good work. David-Boston,
Viv, I loved your book. I was like wow some of the things you went though I am having now, Terry-Virginia,BeCuz